TSOA Fleet Selects 2021 Driver of the Year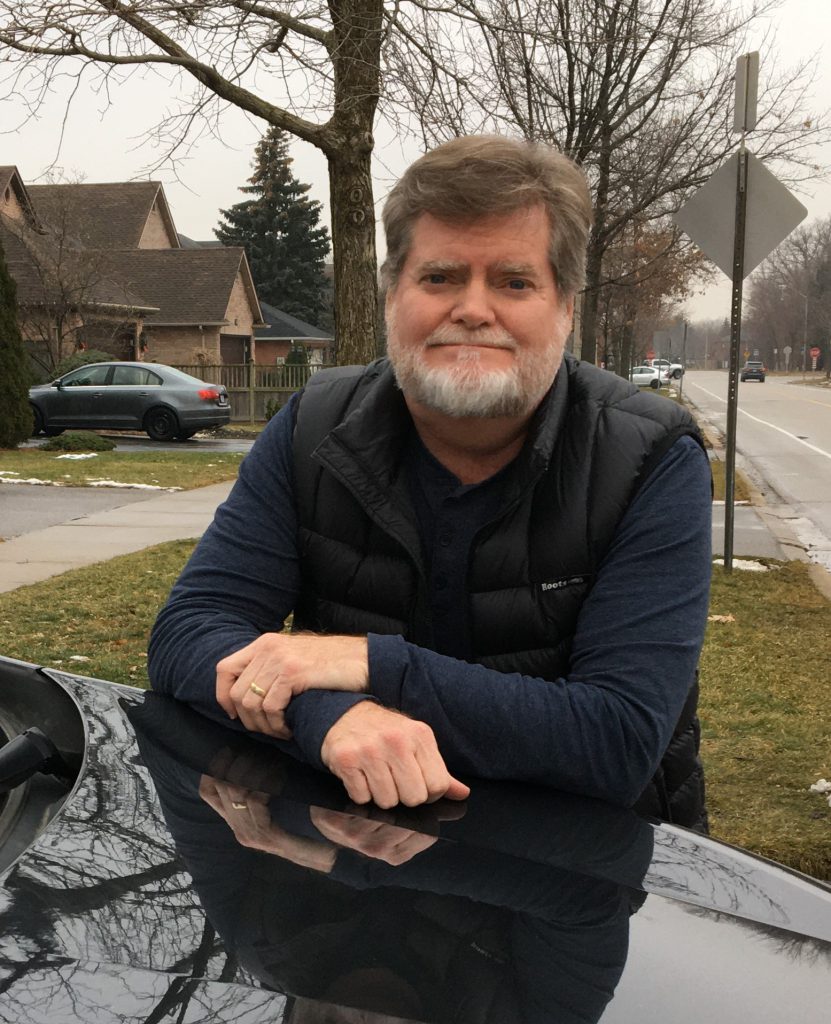 MISSISSAUGA, ON CANADA – (January 18, 2022) – TSOA Fleet, a leading vehicle transport company focused on servicing the fleet industry In Canada, announces its 2021 Driver of the Year. Drivers are selected based on safe driving miles, vehicle care, compliance with vehicle condition reporting and other required TSOA and client documentation. TSOA Fleet recruits, trains and manages drivers in a unique way that provides an exceptional customer experience each and every time. "Our drivers are the key to our success so we make sure they are poised to meet all of the customer needs. Our driver recognition program is designed to award drivers for making our customer experiences memorable. Therefore, we show them we care through excellent pay, training, communication and recognition." said Tim Williamson, TSOA Fleet's Founder and CEO.
TSOA Fleet is proud to recognize driver John O'Neill as its 2021 Driver of the Year. John has been driving for TSOA Fleet for almost 3 years. He is being recognized for his impeccable compliance, flexibility, safe driving and professionalism. Kim Marais, client services for TSOA Fleet shared that "John has been an award winner before as our Q4, 2020 Driver of the Quarter. Nothing has changed! John continues to do a fantastic job with dedication and accuracy. He was a unanimous choice from the team for Driver of the Year!" When awarded this recognition, John commented, "I truly am honored and grateful for being chosen as the 2021 Driver of the Year. I enjoy the work I do and every assignment is like a new adventure. I also enjoy and respect the people I work with. Thank you to the TSOA Fleet team (Guillaume, Kim, Debbie, Terry, Sharon) and TSOA US. This award is not possible without your constant care, assistance and support. Recognition for anything you do in life is always rewarding and satisfying. You made my day TSOA (or should I say year!). Thank you again." John will receive a logoed jacket and monetary award for his achievements. Congratulations John!
About TSOA Fleet
TSOA Fleet is a full-service drive-away company with a specialty in servicing the fleet industry across Canada. The company transports all types of assets, including service vehicles, cars, light duty vehicles, heavily upfitted medium-duty/heavy-duty, and HAZMAT service vehicles. As a family-owned company, TSOA Fleet takes pride in offering personal, customized service to each client. Its simplified online ordering process, instant quotes, state-of-the-art tracking and logistics systems, and instant delivery notification ensure a smooth process from start to finish. TSOA Fleet's drivers are located throughout Canada and meet rigorous safety and compliance standards. For more information on TSOA Fleet, contact 905-887-6065 or [email protected].
Media Contact:
Erin Gilchrist Rugg, TSOA Fleet, 614-579-6487 or [email protected]