TSOA Fleet Selects Q1 2022 Driver of the Quarter
MISSISSAUGA, ON CANADA – (April 29, 2022) – TSOA Fleet, a leading vehicle transport company focused on servicing the fleet industry In Canada, announces its Q1 2022 Driver of the Quarter. Drivers are selected based on safe driving miles, vehicle care, compliance with vehicle condition reporting and other required TSOA and client documentation. TSOA Fleet recruits, trains and manages drivers in a unique way that provides an exceptional customer experience each and every time. "Our drivers are the key to our success so we make sure they are poised to meet all of the customer's needs. Our driver recognition program is designed to award drivers for making our customer experiences memorable. Therefore, we show them we care through excellent pay, training, communication and recognition." said Tim Williamson, TSOA Fleet's Founder and CEO.
TSOA Fleet is proud to recognize driver Merrill McSpadden as its Q1 2022 Driver of the Quarter. Merrill has been driving for TSOA Fleet for just under 3 years. He is being recognized for his reliability, flexibility, dedication, compliance with required documentation, and safe driving record. Kim Marais, client services for TSOA Fleet shared that "Merrill adjusts his schedule willingly to provide our clients on-time deliveries without any complaints!" When awarded this recognition, Merrill commented, "I enjoy driving for TSOA FLEET very much. Every run has the chance of turning into a mini-adventure, and who doesn't love an adventure? Making everything more enjoyable is the incredible TSOA Fleet staff Guillaume, Debbie, Terry, Sharon and Kim. Thanks everyone!" Merrill will receive a monetary award for his achievements. Congratulations Merrill!
About TSOA Fleet
TSOA Fleet is a full-service drive-away company with a specialty in servicing the fleet industry across Canada.  The company transports all types of assets, including service vehicles, cars, light duty vehicles, heavily upfitted medium-duty/heavy-duty, and HAZMAT service vehicles.  As a family-owned company, TSOA Fleet takes pride in offering personal, customized service to each client. Its simplified online ordering process, instant quotes, state-of-the-art tracking and logistics systems, and instant delivery notification ensure a smooth process from start to finish. TSOA Fleet's drivers are located throughout Canada and meet rigorous safety and compliance standards. For more information on TSOA Fleet, contact 905-887-6065 or [email protected].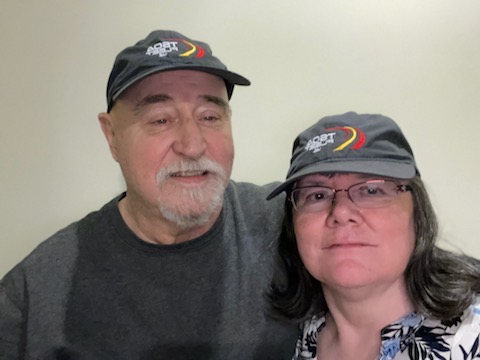 Media Contact:
Erin Gilchrist Rugg, TSOA Fleet, 614-579-6487 or [email protected]